VH1Save the music 2011
ART DIRECTION X DESIGN X PHOTOGRAPHY A yearly annual for stockholders at VH1, 2011's "Save The Music" Annual Brochure concept places scholastic applications of music in the center as the main influence over the visuals. Using homework-sheets, paper air planes, "fortune tellers", & footballs as visual devices x for section titles, accompanying photography, the concept was to interpret music funding and opportunities, as a learning tool, the same as math or science. I found that the paper-based games that many of us played in school growing up, served as an excellent common denominator, particularly when employing sheet music as the medium. The cross between classical sheet music & "school time fun & games", rendered quite the appropriate art direction that helps stockholders truly understand the difference their monetary contributions make for kids interested in music.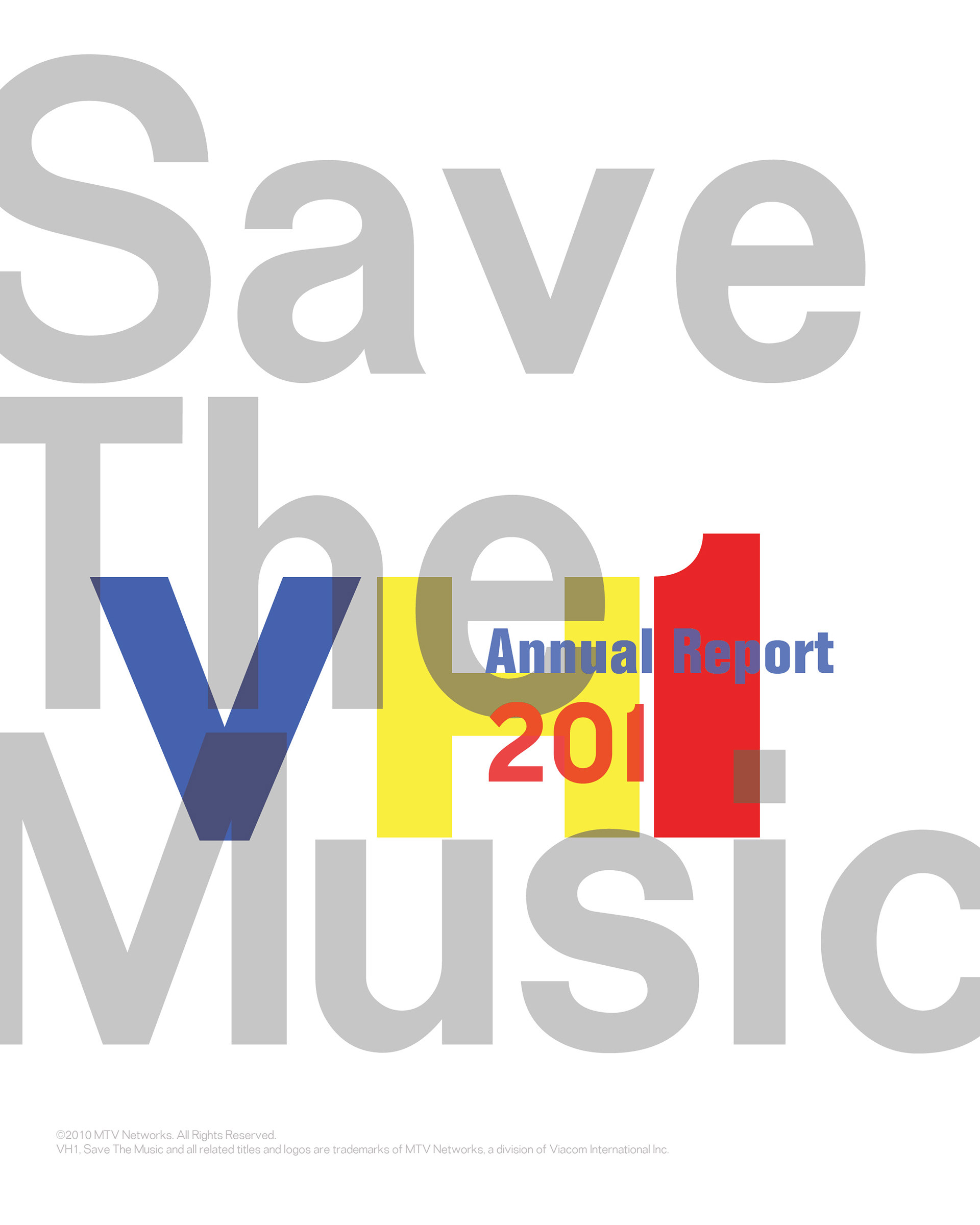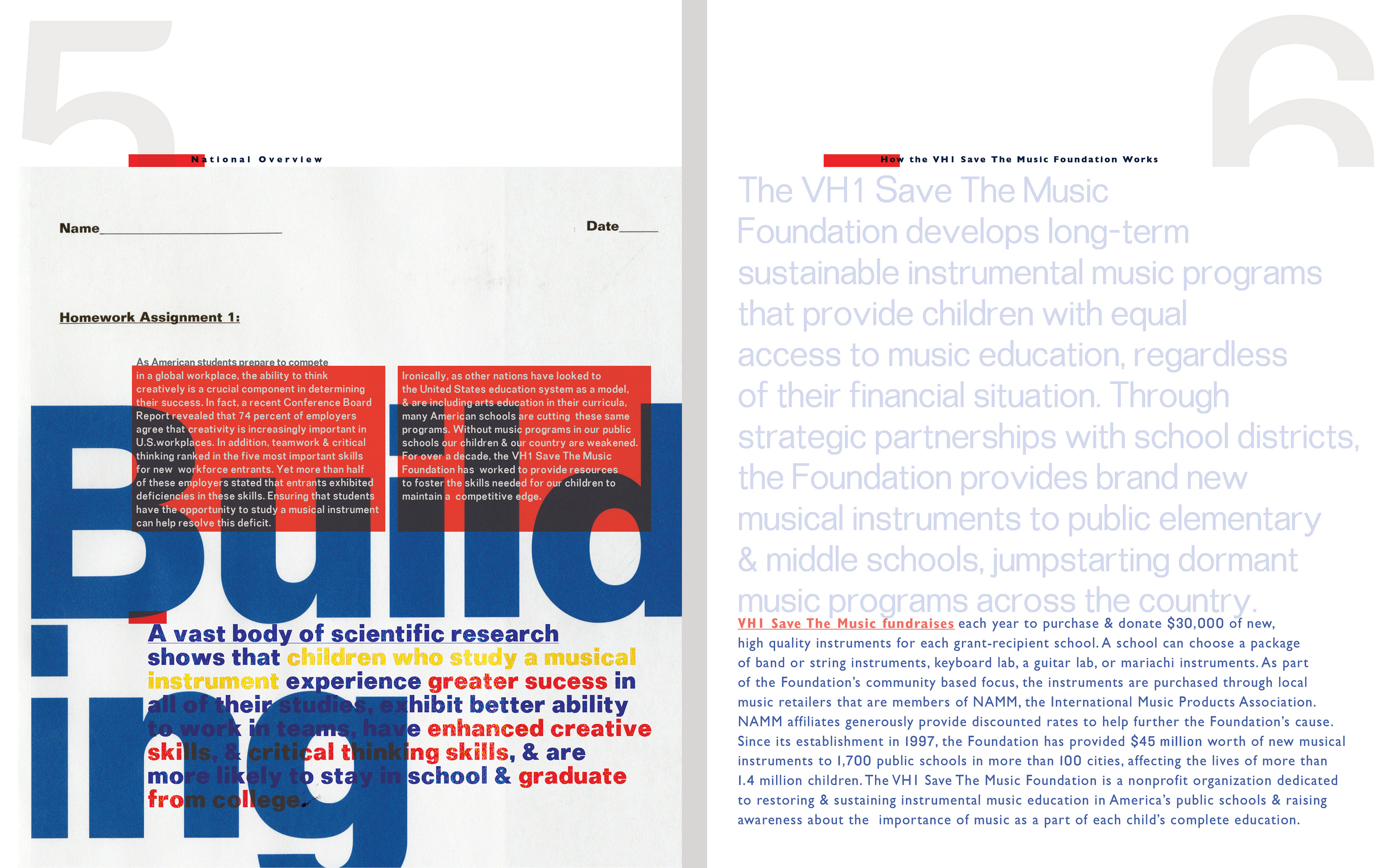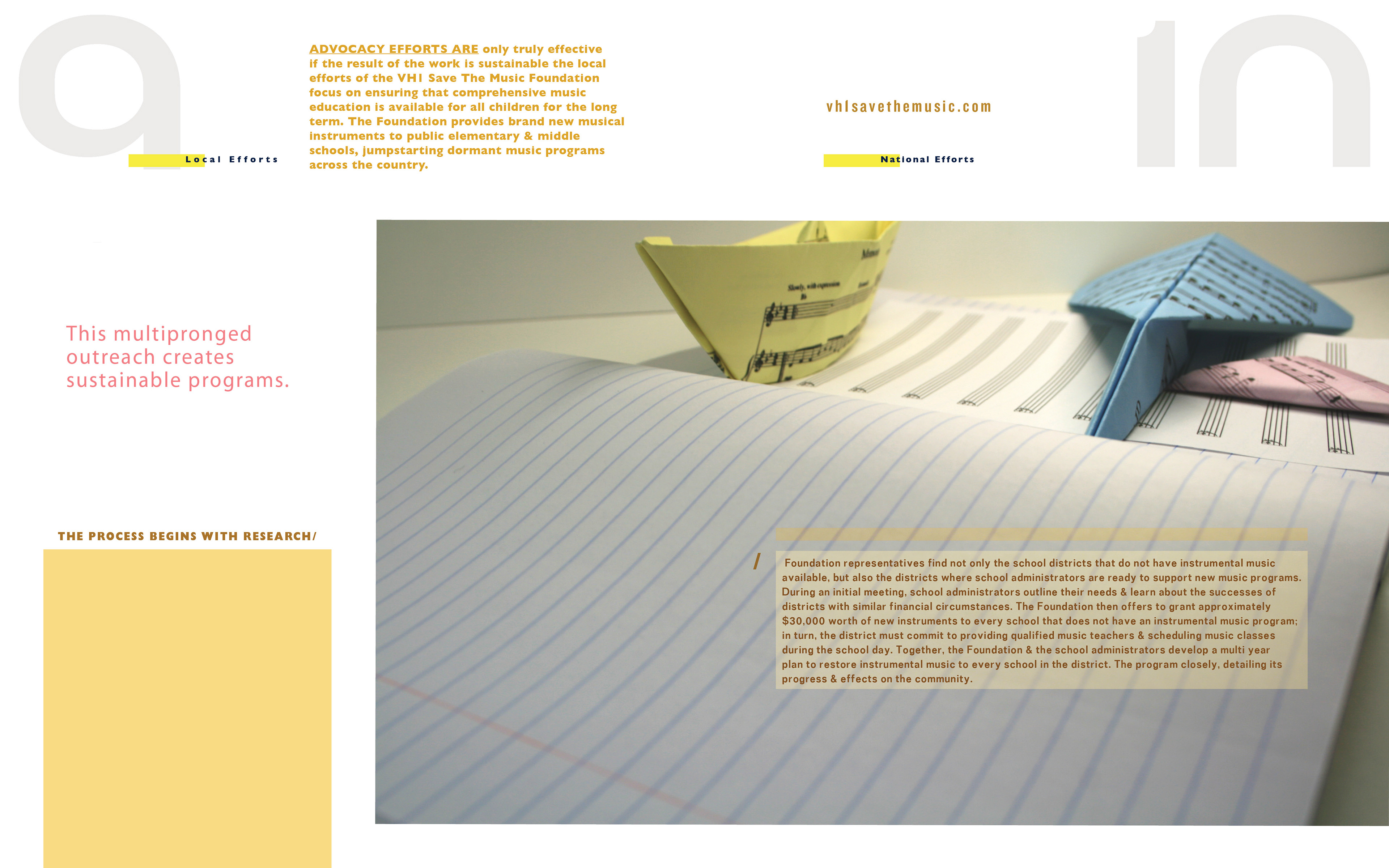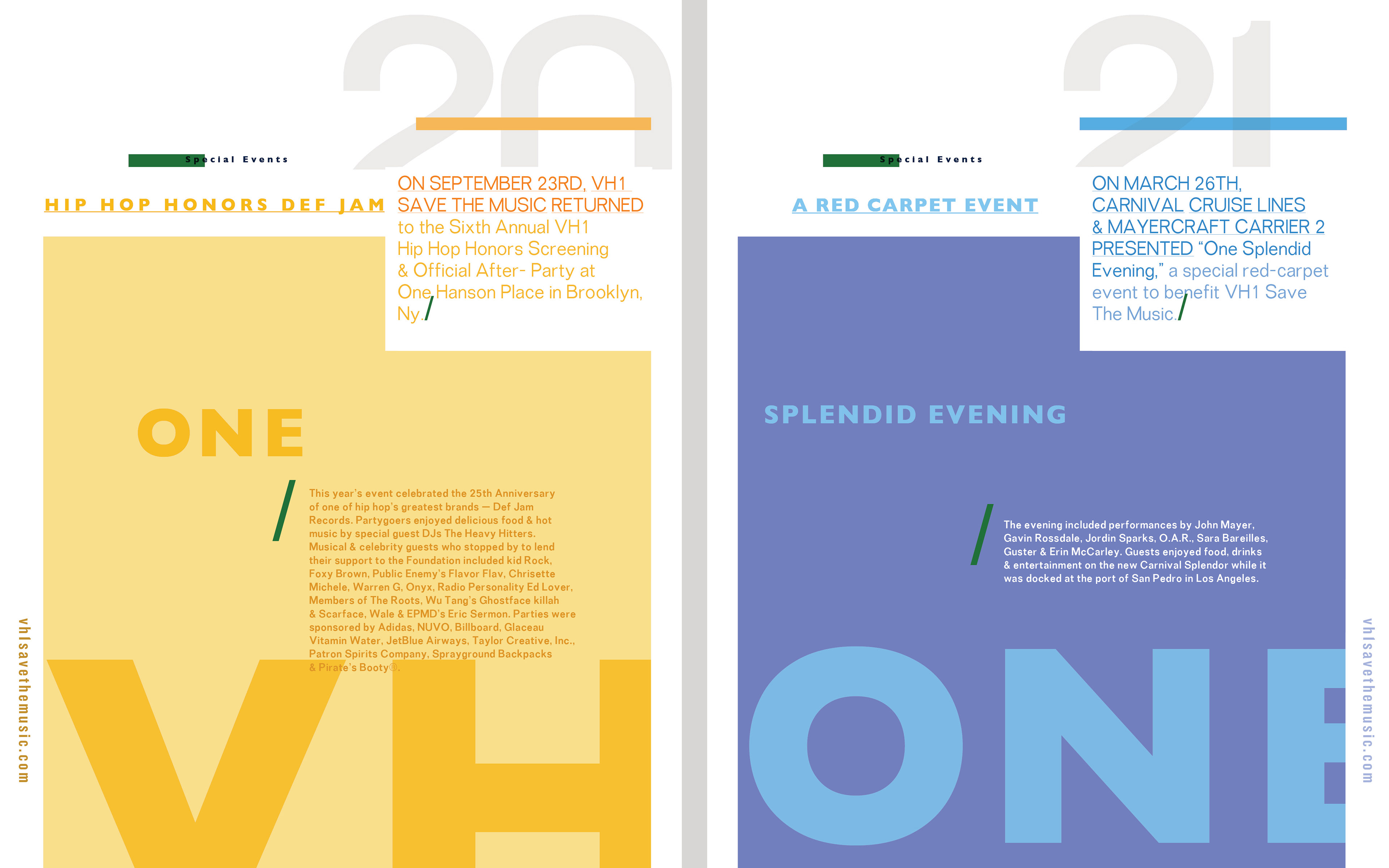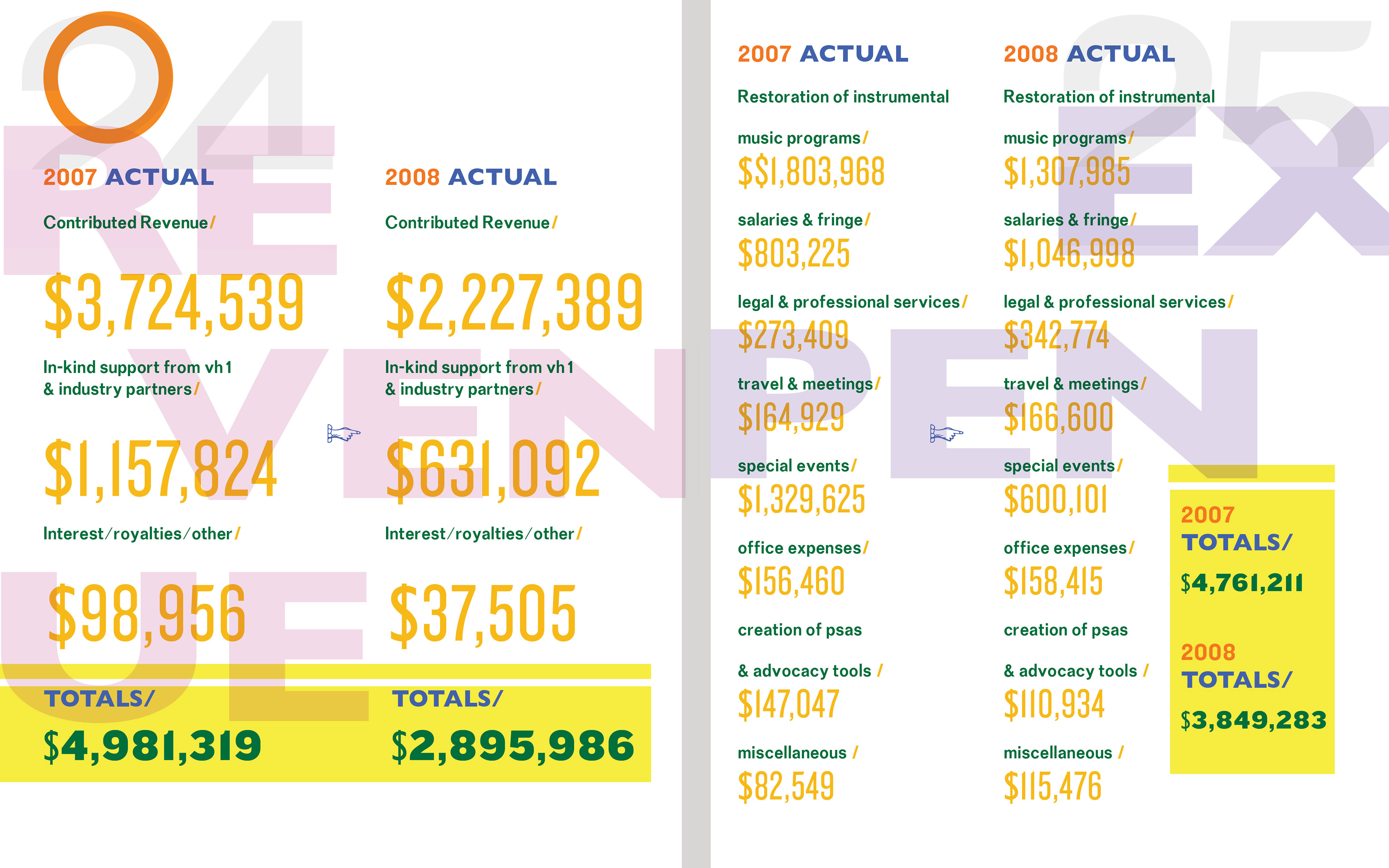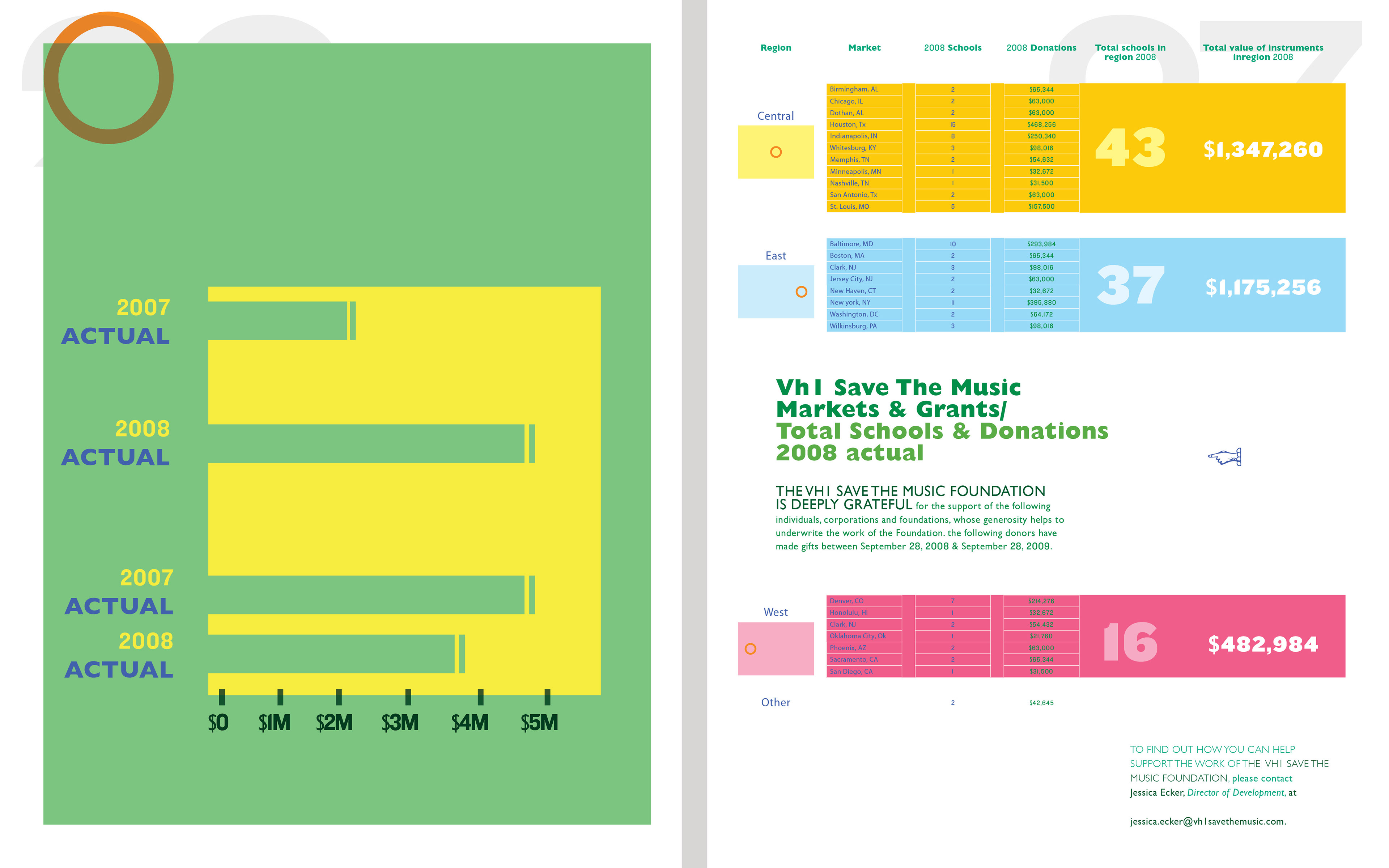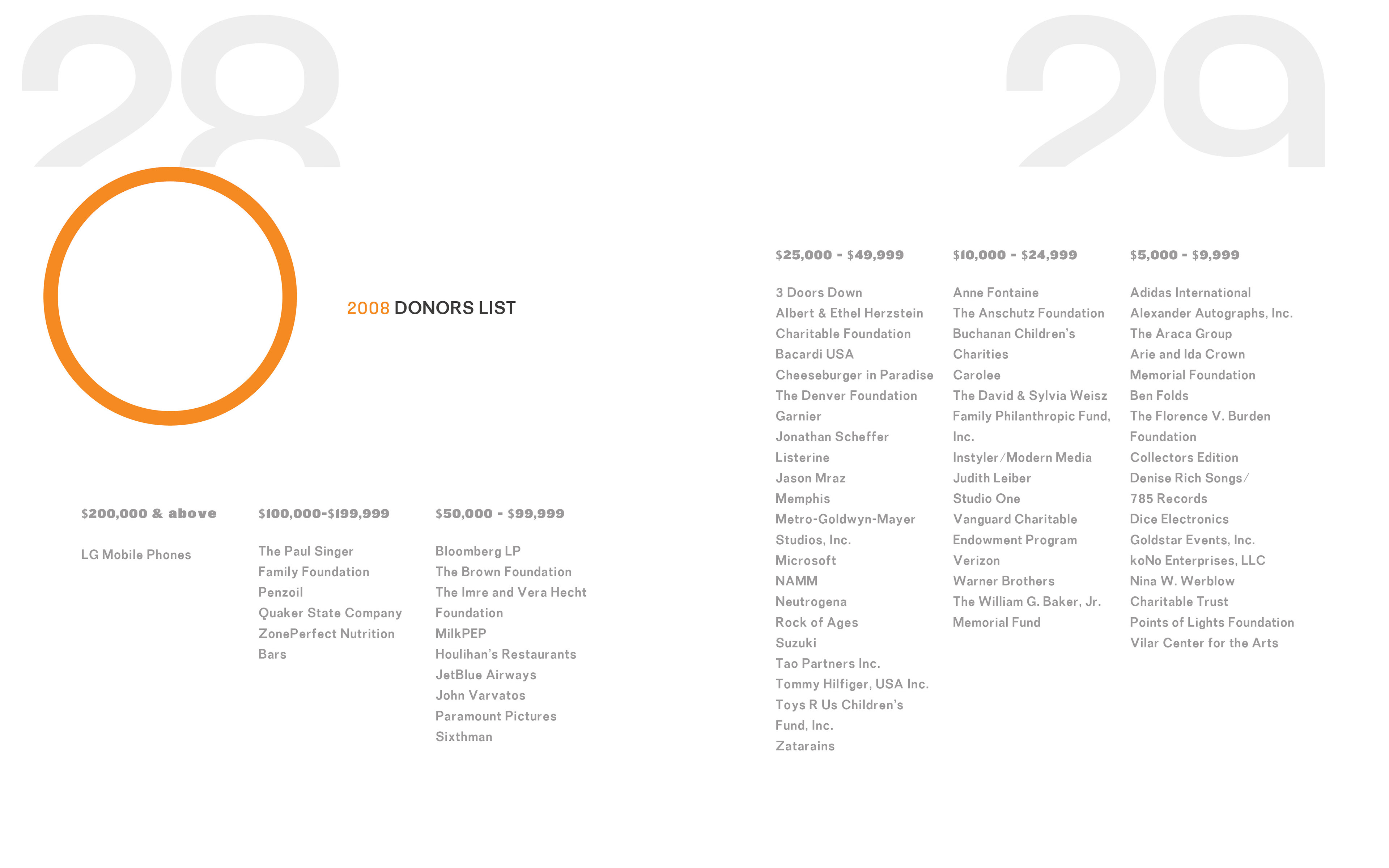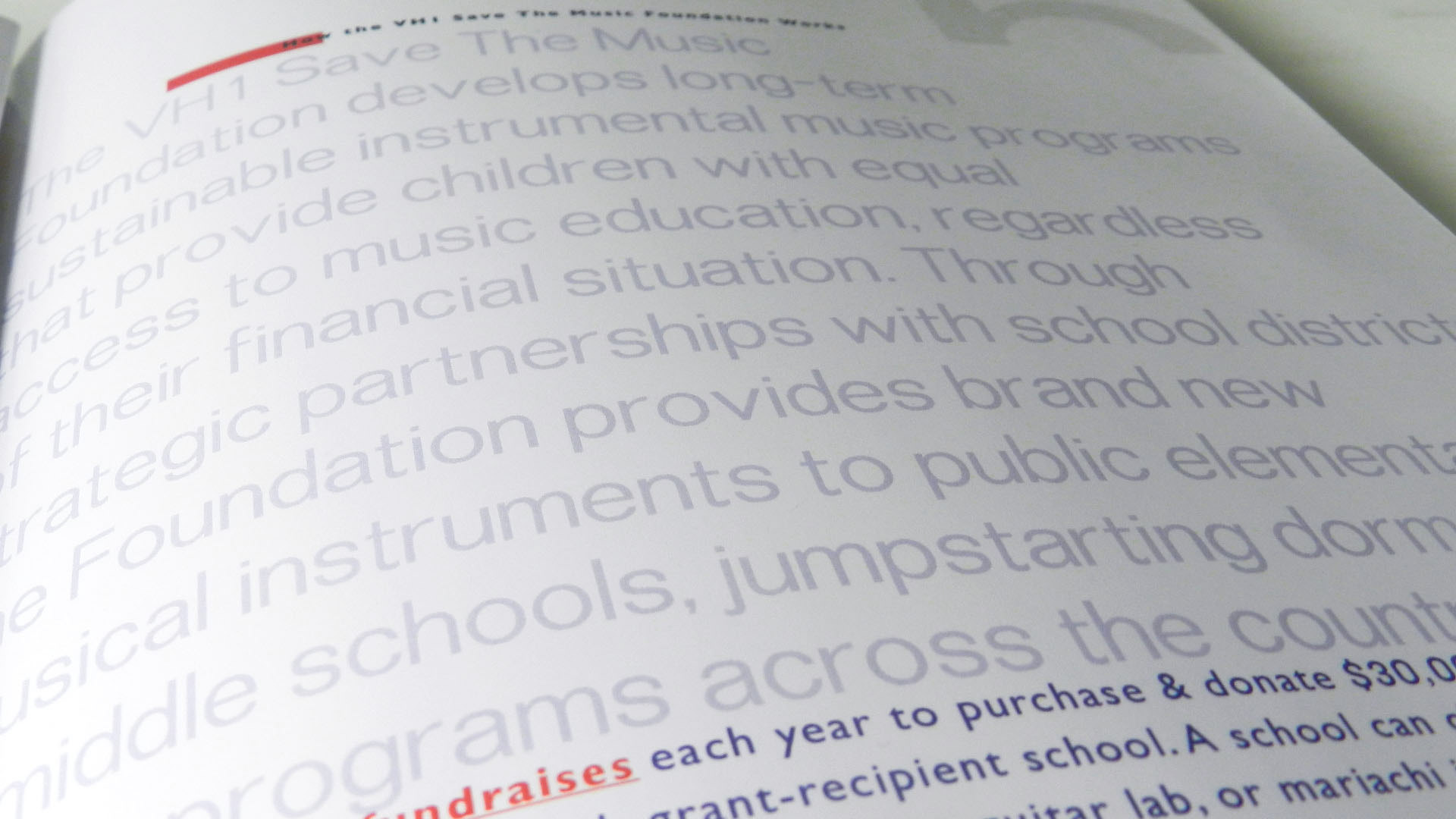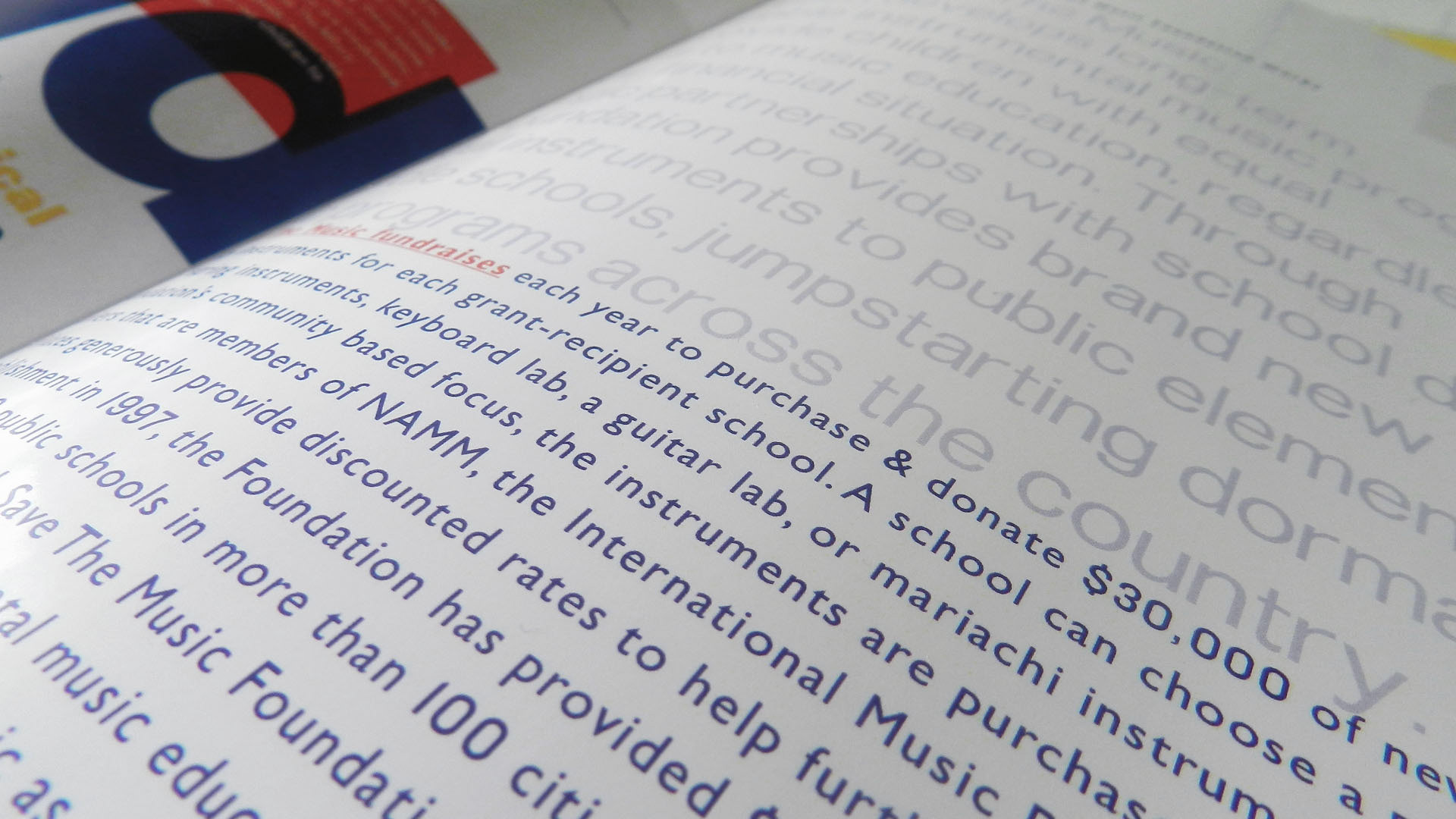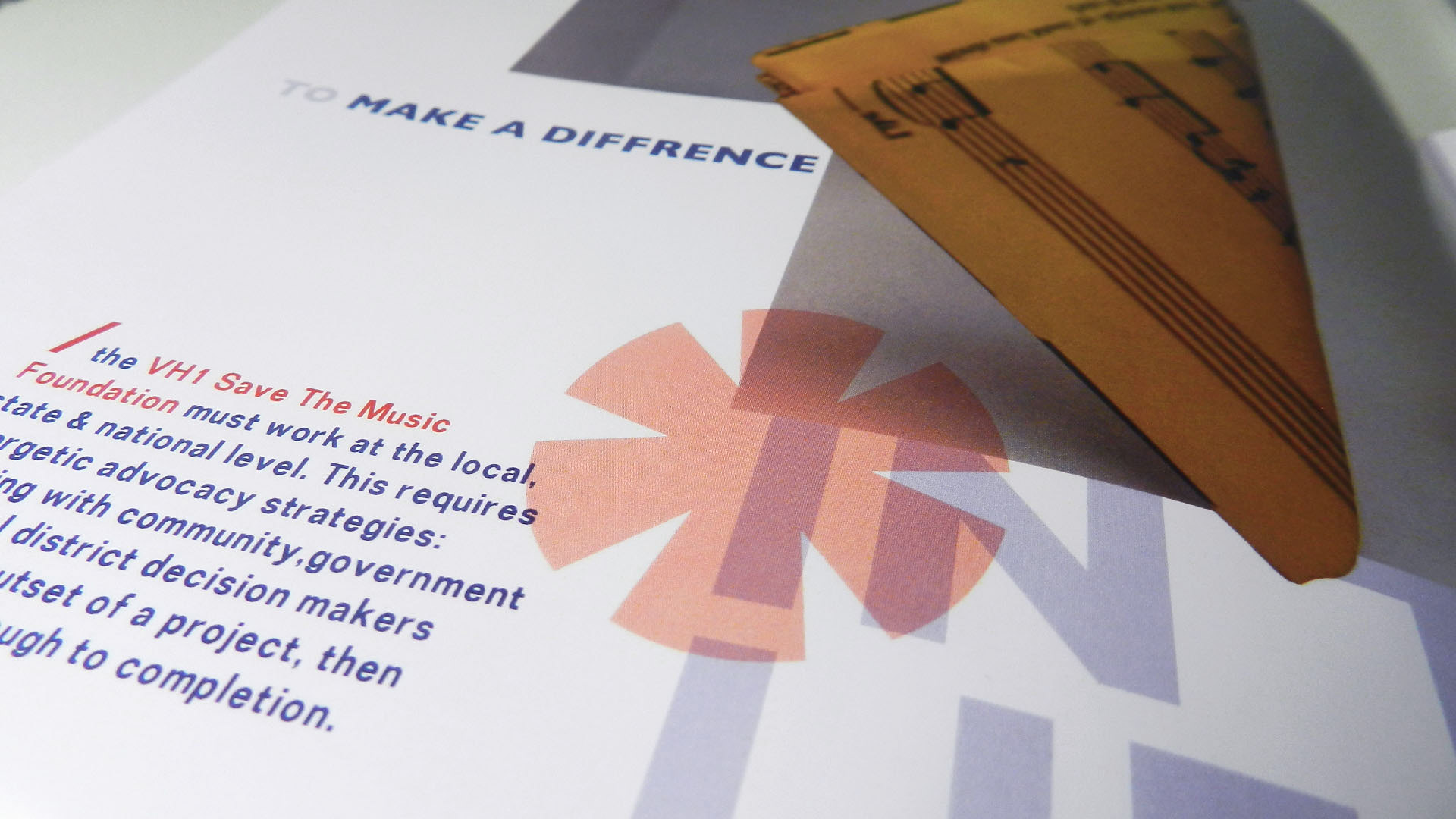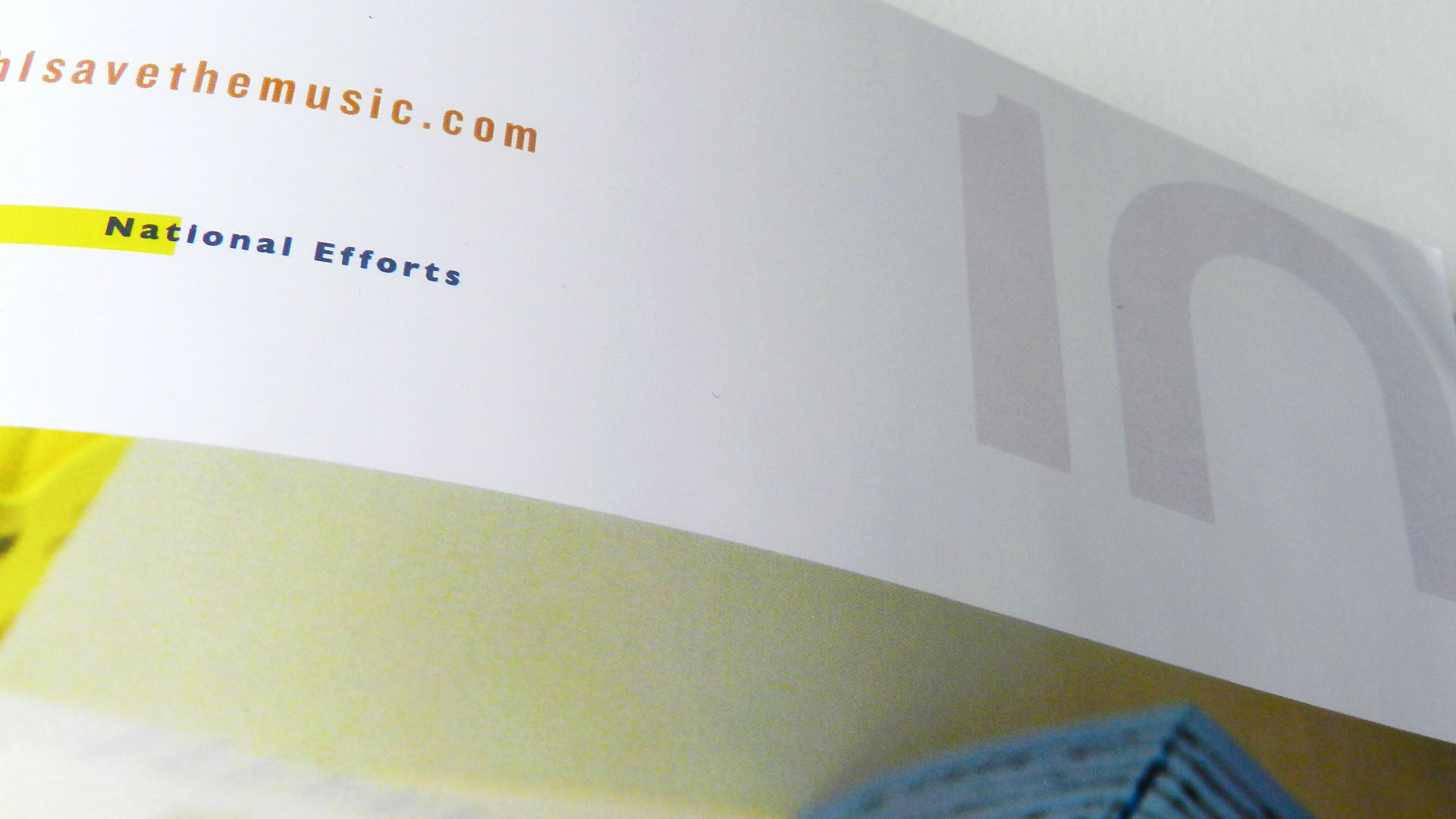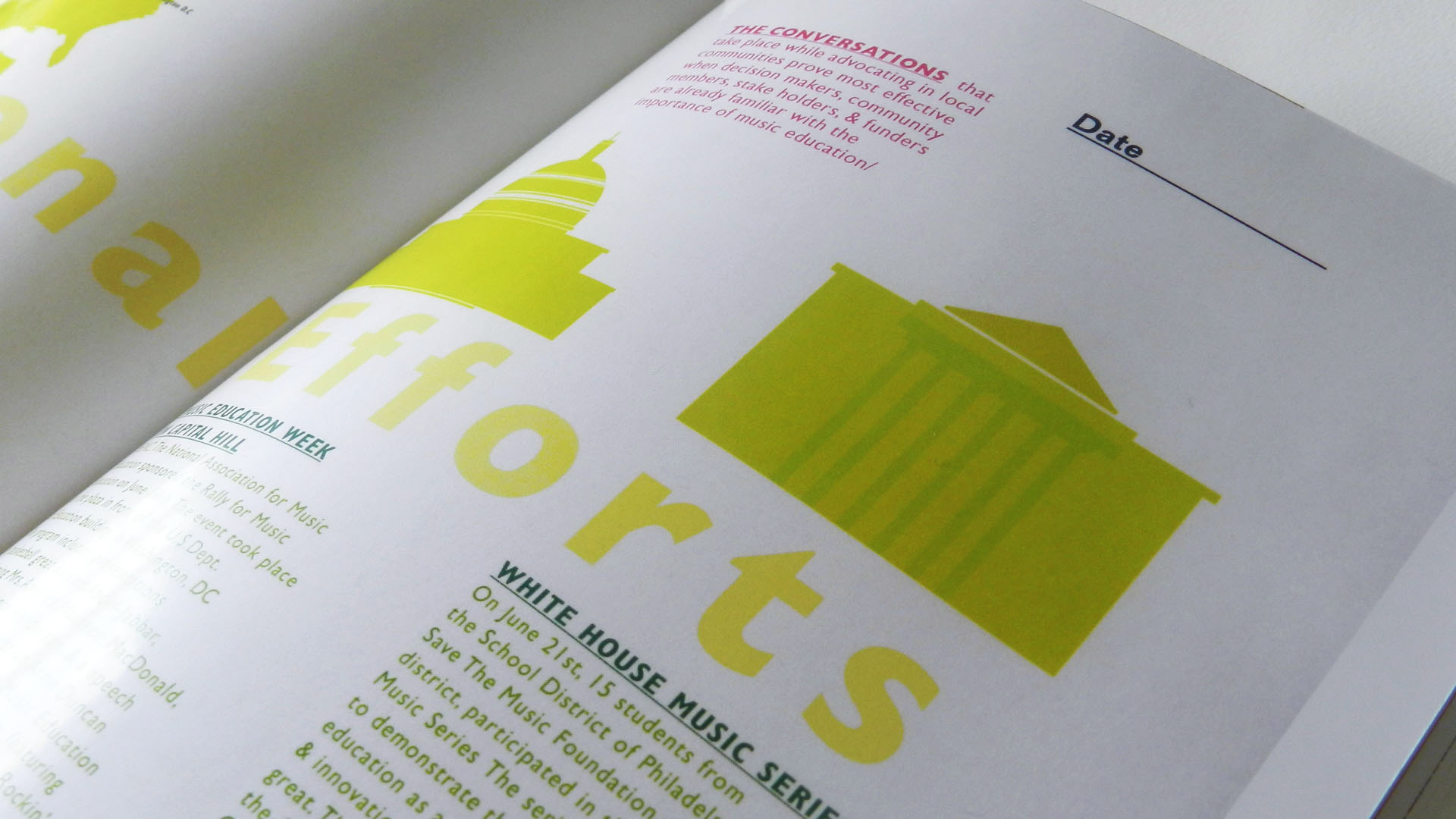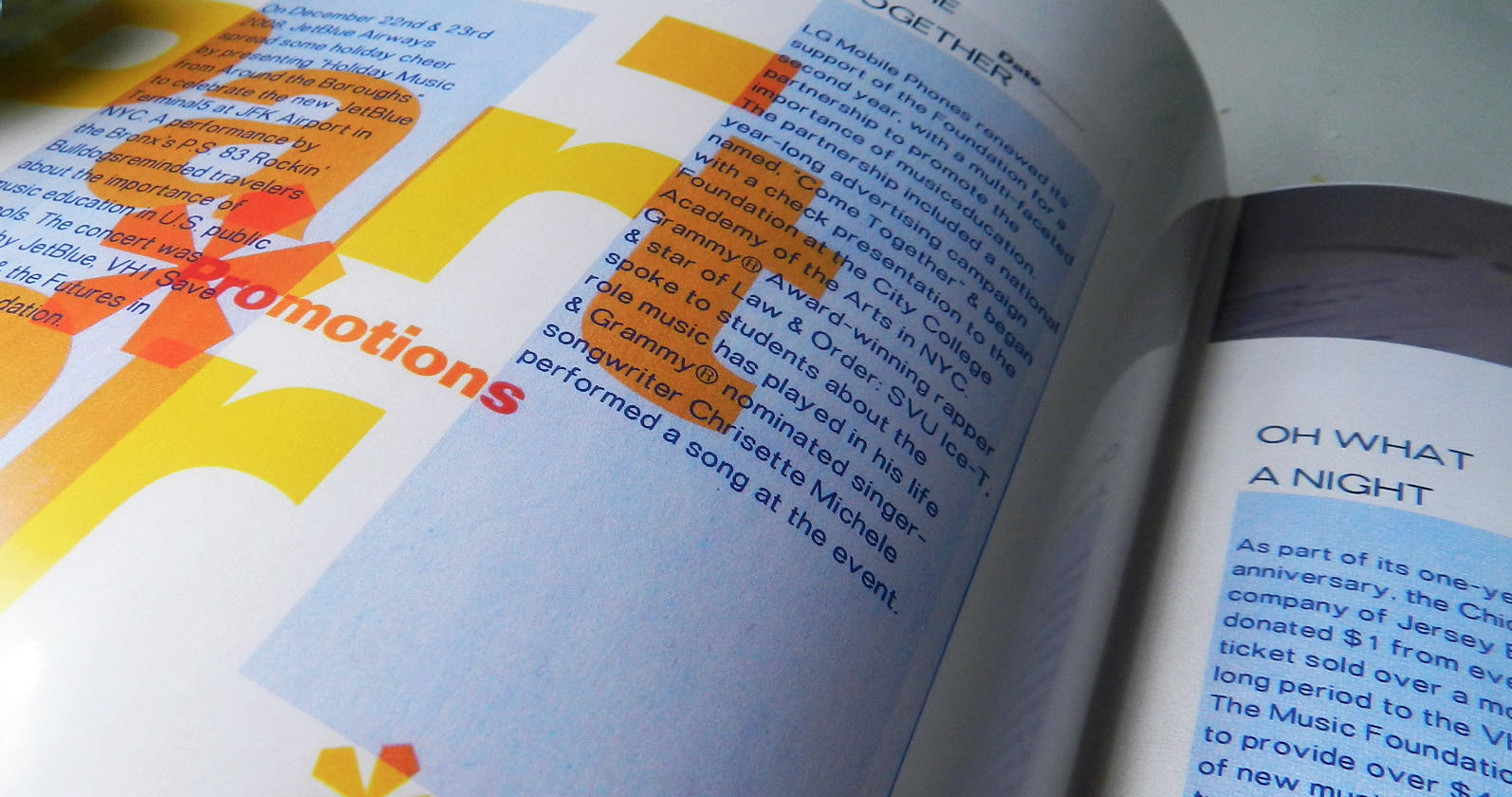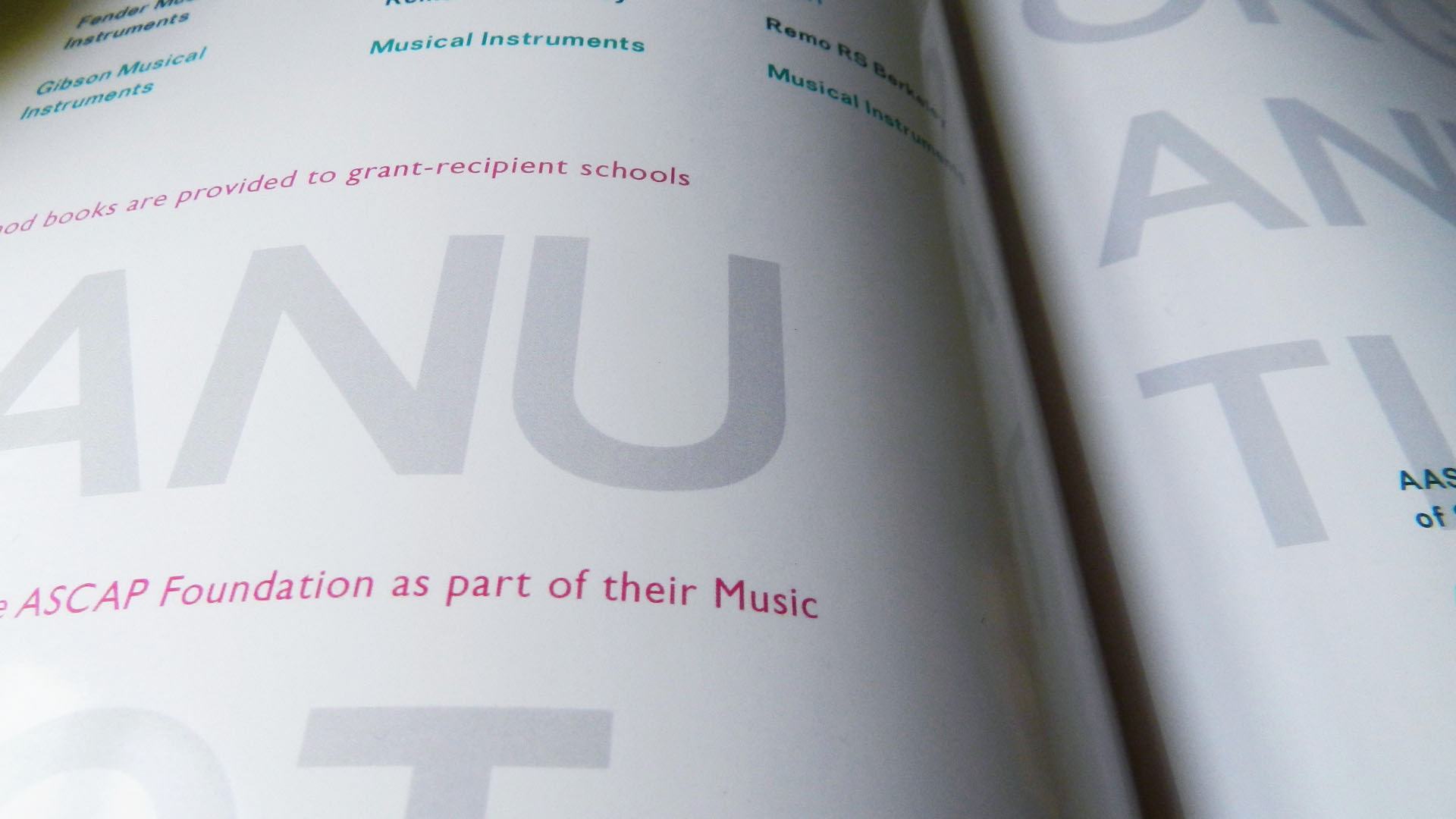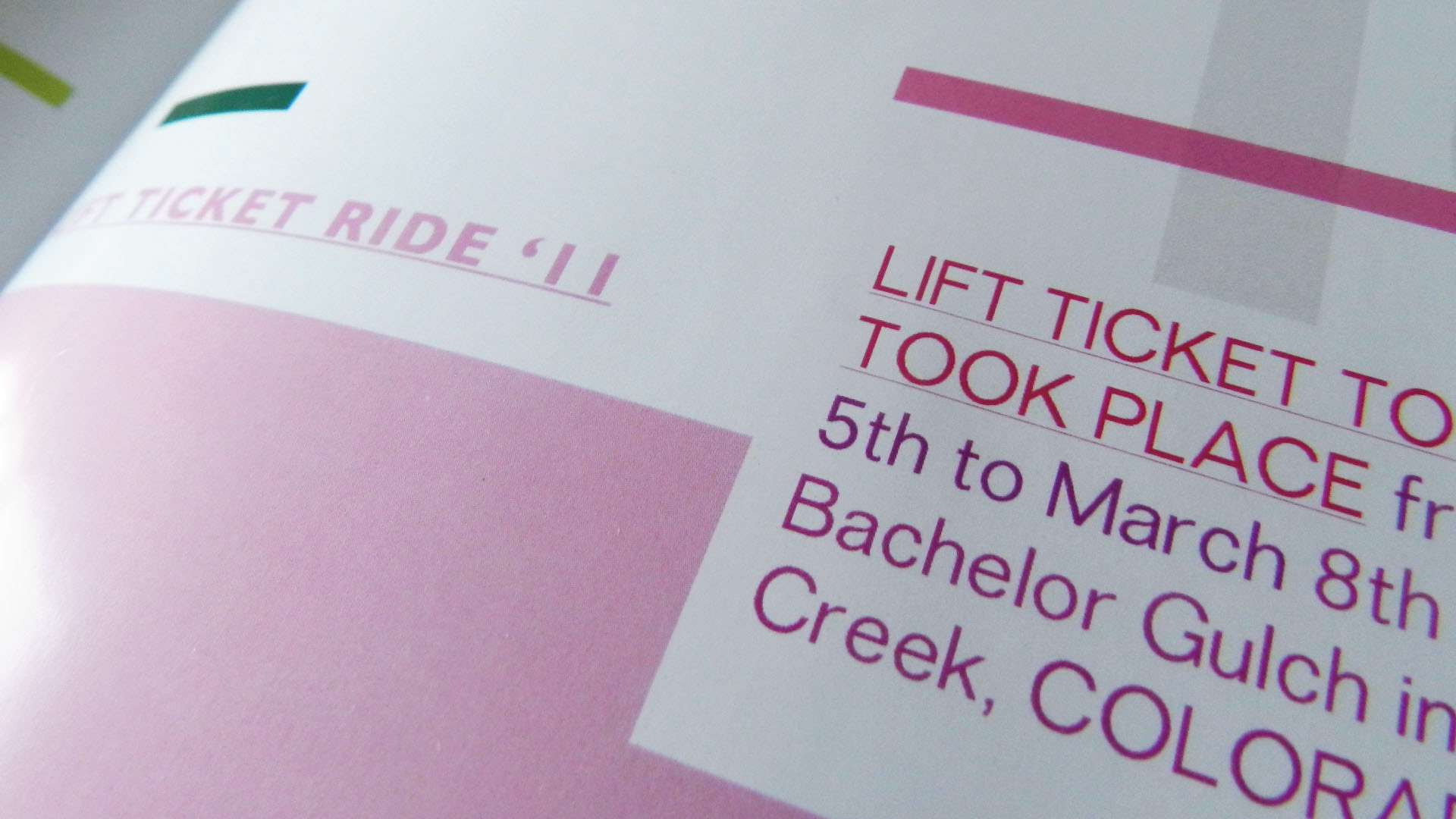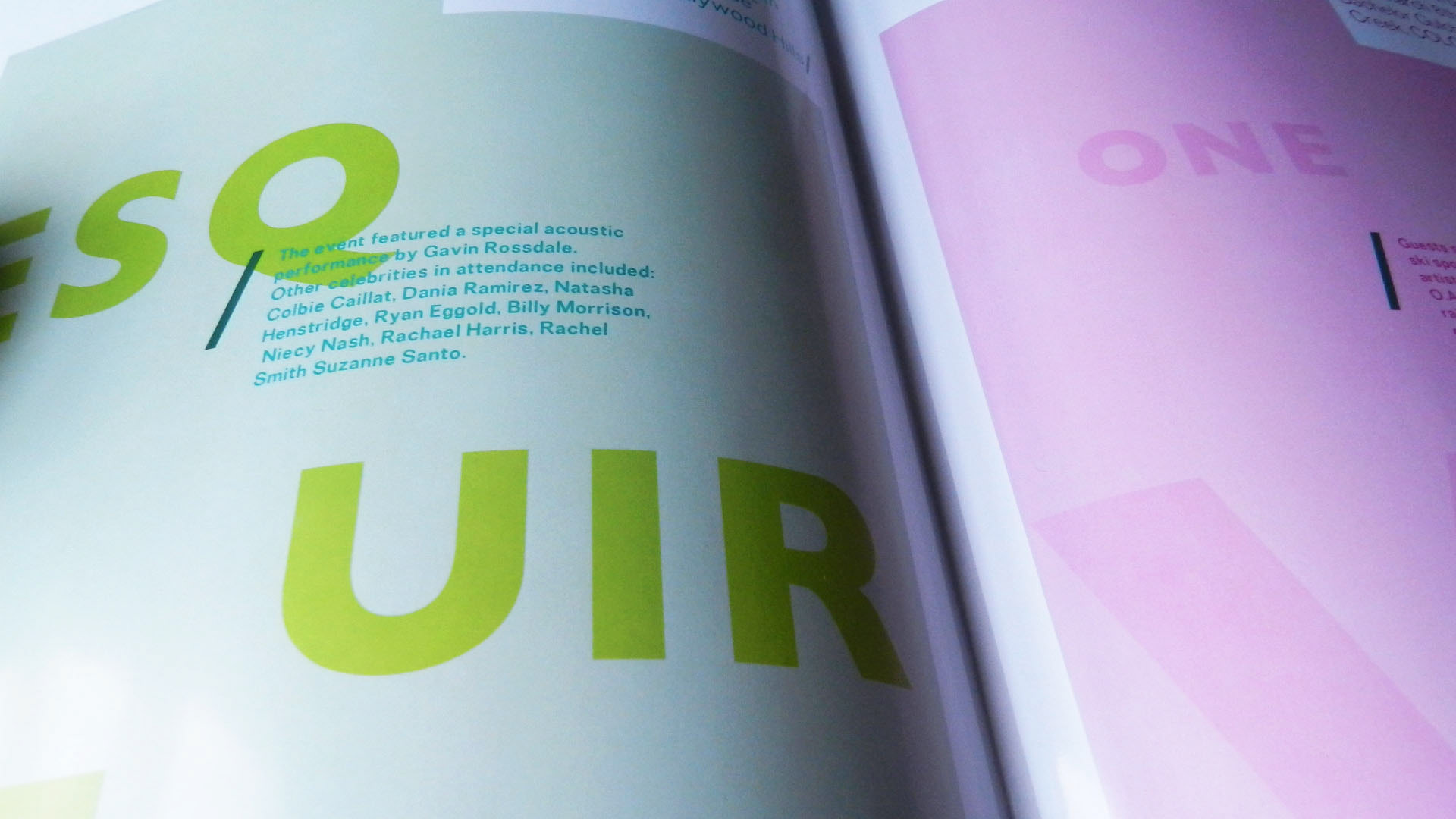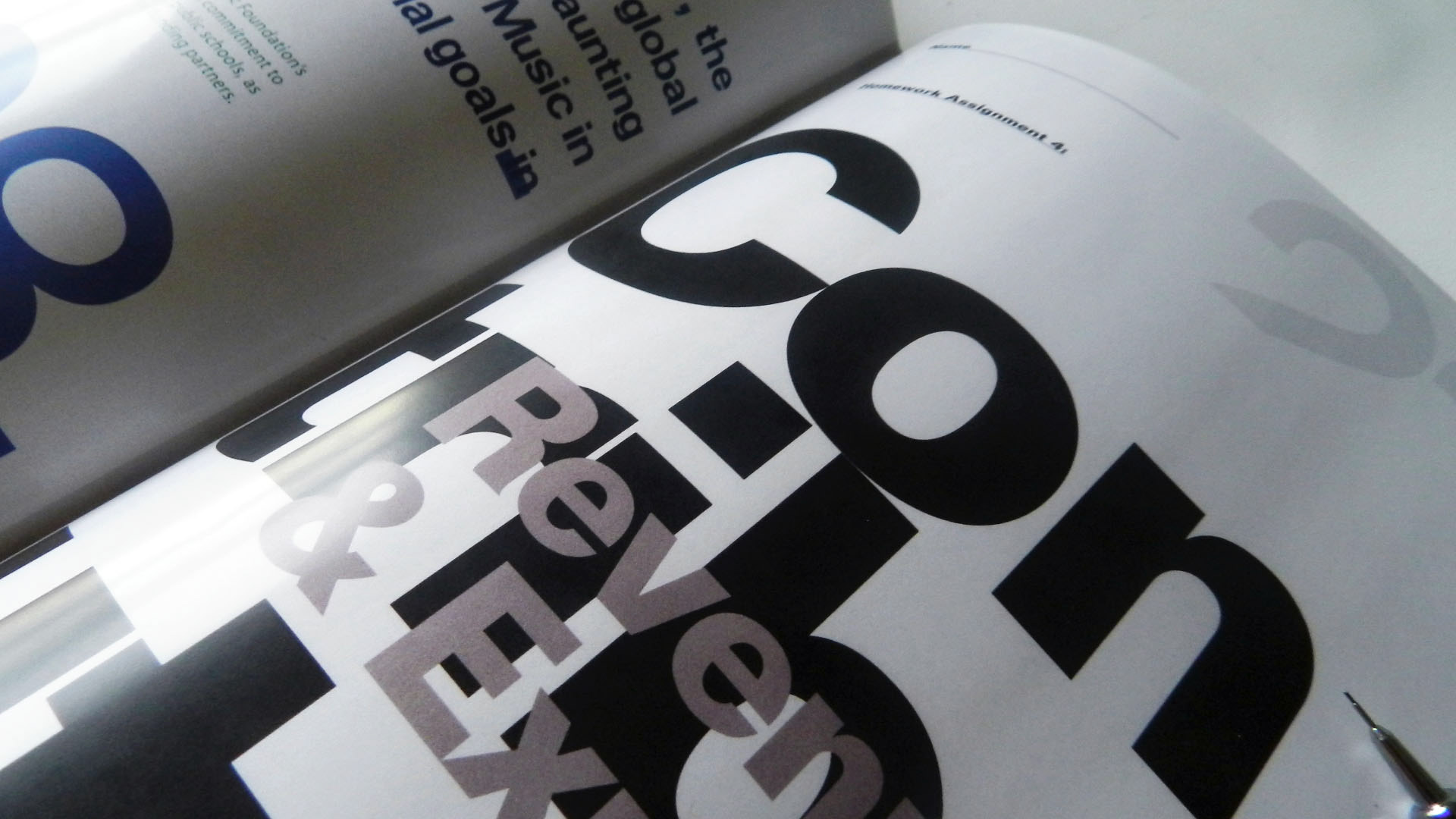 By actually printing & scanning the pieces, I was able to capture the real feeling
of the homework assignment sheets of
way back when.